It's that time of year again. Every year it gets harder and harder to find that unique gift for the loved one who has everything. Or maybe you're the one who is impossible to buy for and need some inspiration for your letter to Santa. Either way, The Knights Vault is the perfect place for high quality keepsakes and quirky gifts.
With products that range from replica pendants to a full suit of ornamental armour, there really is something for everyone.
Gifts for Her
Outlander Inspired Dragonfly Earrings with Amber: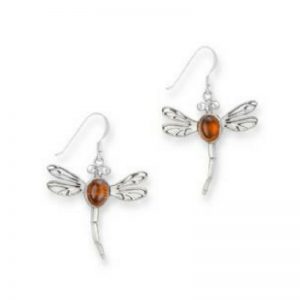 The Outlander TV series has taken the world by storm and led to a huge rise in popularity of the original series of books on which the series is based. Inspired by the events of the second book are these Outlander Dragonfly earrings. With an amber stone in the centre of the design, these earrings are certain to satisfy the diehard Outlander fans out there and you can buy them for just £34.99.
Evenstar: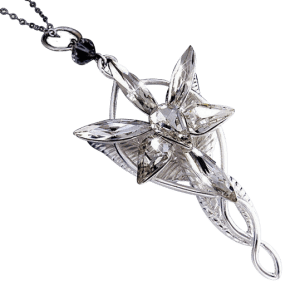 Christmas may be a time for elves but the Lord of the Rings trilogy showed that they can be more than just Santa's little helpers! One elf in particular is that of Arwen, played by Liv Tyler, who sports a beautiful glass pendant known as the Evenstar. So beautiful, in fact, we now sell replicas of the necklace at £14.50!
Gifts for Him
Knitted Knight Helmet: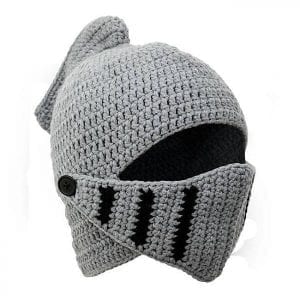 It may be cold outside, but with a hat as quirky as this one, he will be wearing this at every opportunity. The knitted knight helmet even has a removable mouth guard for that extra bit of wind protection. Available in both adult and child sizes, and for only £17.50, this one is sure to put a smile on their face.
Game of Thrones Letter Opener Set: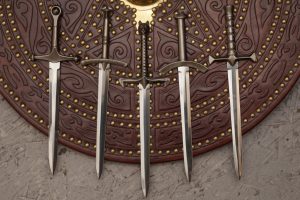 Featuring the five replica swords from the Game of Thrones TV show in miniature form, this gift is perfect for a Game of Thrones fan (so pretty much everyone you know). This fantastic letter opener set, costing £35, not only pays homage to the show they can't stop talking about, but is also considerably easier to store than five full-size swords!
Wildcards
Surname History: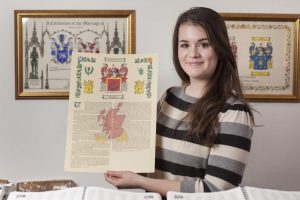 Another great gift available this Christmas is the parchment surname history poster. Printed A3 size on heavy, high quality, parchment, this keepsake details the history of your chosen surname complete with the imagery of the family coat of arms. Costing £27.00 and with over 1 million surnames on the database, this is a gift that is sure to be treasured for years to come.
Cocktail Cabinet Suit of Armour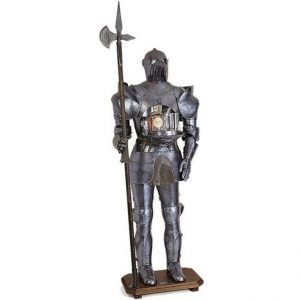 And if budget is none of your concern, why not go all out this Christmas and treat a loved one to a Cocktail Cabinet Suit of Armour. The breast plate opens to reveal a shelf which can store bottles of your favourite beverages and doubles as a bottle holder when opened. Priced at £2,250.00, this is a talking piece sure to fuel conversations around the Christmas dining table.
This is just a taste of what we have to offer this Christmas. To see our full catalogue check out our website https://theknightsvault.com/. And if you simply can't decide, we also offer gift vouchers!